Luxurious holiday villas in South Rhodes
White Village
The White Village Hotel is situated in the upper part of Lachania and offers spectacular views on the Aegean Sea and distant coastline.
The Hotel's distinctive accommodation and style blend particularly well with the eye-catching white and grey traditional style of the village itself and the whitewashed walls of the hotel buildings.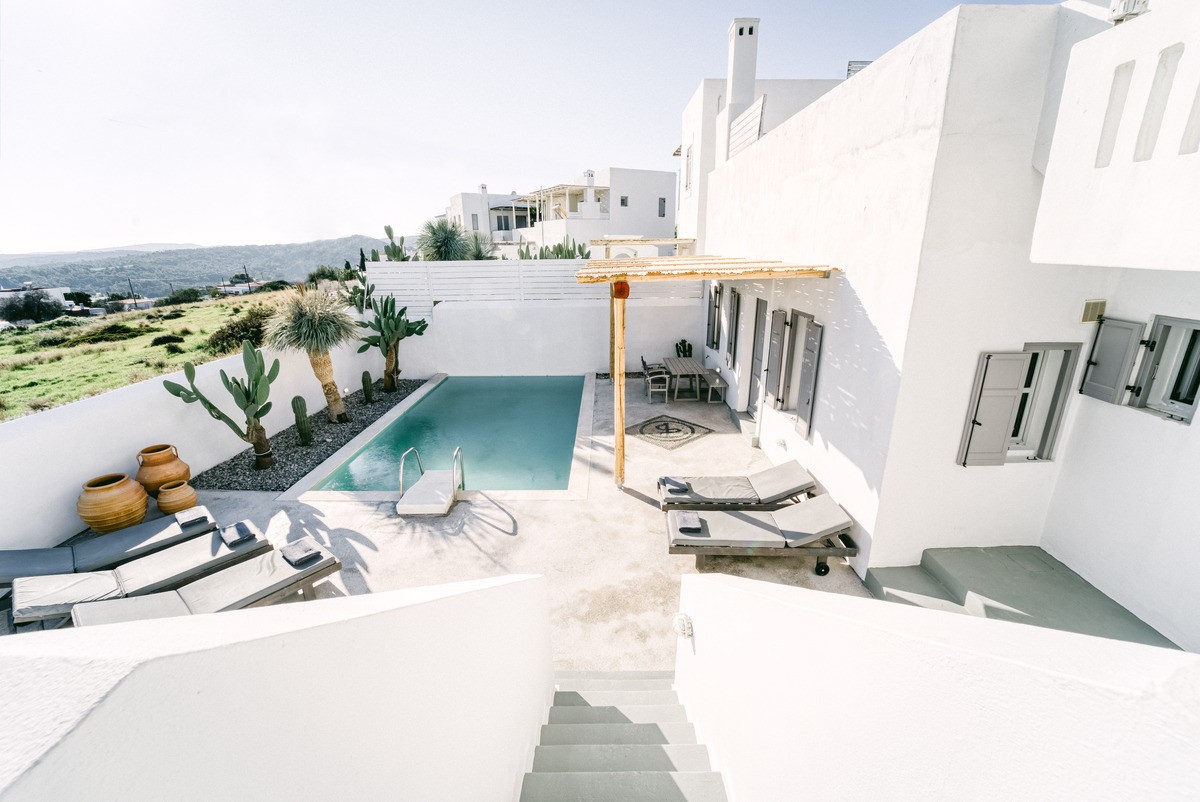 Experience luxury living at its finest in our exclusive villa complex
featuring spacious and elegantly designed villas with private pools, state-of-the-art amenities, and breathtaking views. Escape the hustle and bustle of city life and indulge in ultimate comfort and privacy.
Book direct for best price, exclusive offers and no hidden fees.
This is such a lovely place! We spend our honeymoon here and we had a villa with a private pool to our self. Once we arrived at the villa, a sweet little message with a bottle of cava were left for us to congratulate us with our marriage.. how lovely is that!
This is the best holiday destination i have ever been to. The staff really makes you feel like you are the only guest there. They help you with every question and offer some great advice for sightseeing.
Susanna Timmer-van Son
Google
A perfect place to relax and unwind. The worn out pool filtering system that made serious noise was quickly fixed by the nice people working there. All the staff are very friendly. We will likely go back there again. An easy 5 stars for me.
High-quality service, comfortable accommodation, privacy and quite place, all these made our vacation remarkable. Private swimming pool - maintained every three days. Fully equipped kitchen help you to stay safely during COVID time.
Just amazing! Fantastic village, if you would like to escape this is the right place. The village itself has an amazing architecture, the inner decoration is of very high aesthetics